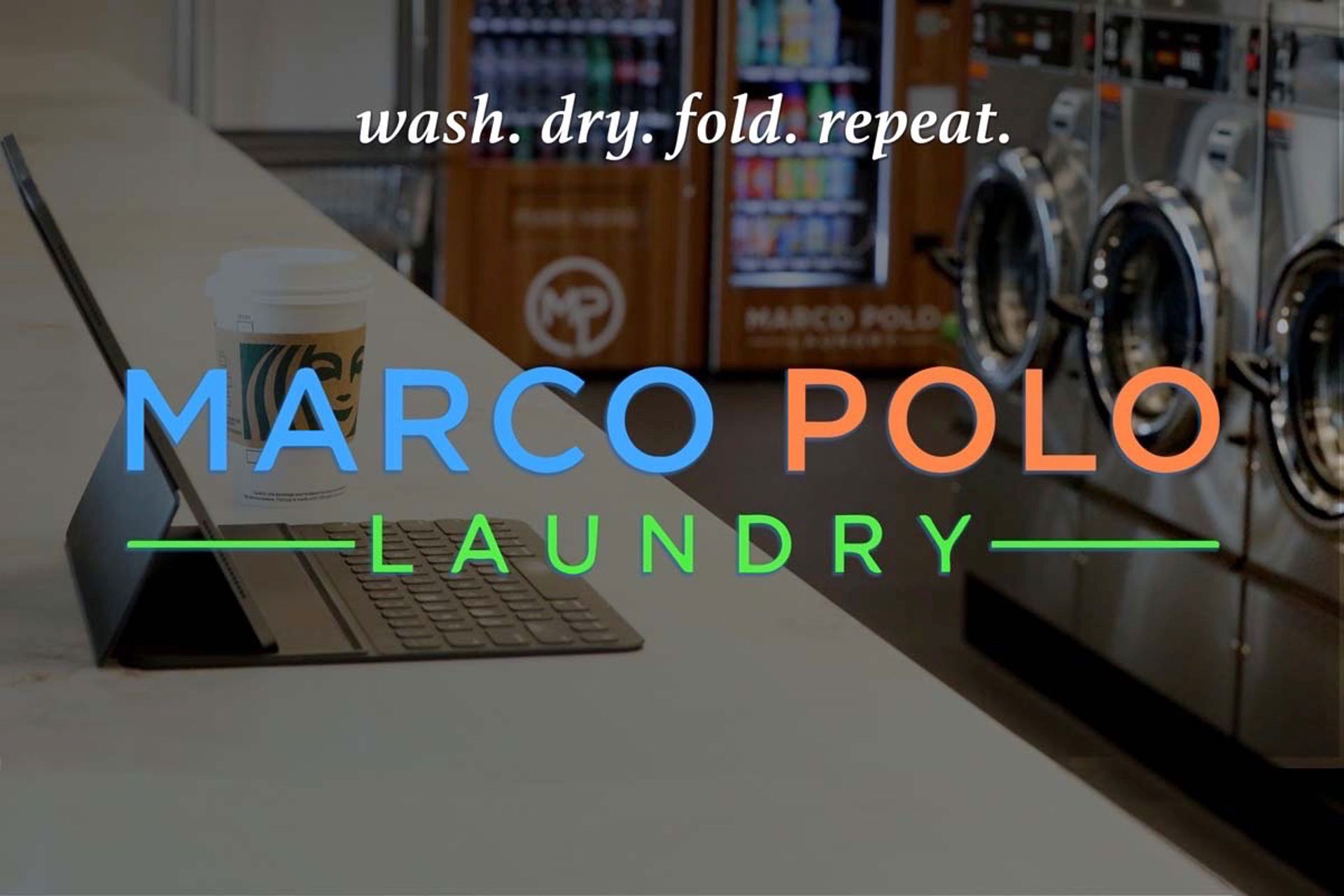 Members Only Self Service Laundry in San Jose, CA
Marco Polo Laundry is a new laundry facility that opened in December 2019 with all new Dexter washing machines and dryers.  Our laundry facility is open Tuesday - Sunday from 12:00pm. to 6:30 p.m. with our last wash at 6:30pm. We are Closed on Mondays.  Our facility in San Jose, CA is 2800 square feet.
Our laundry facility is in a strip mall with parking in front of the building.  We have two televisions for your entertainment and have beautiful folding tables and lots of seating.  We have free Wi-Fi and charging stations.
Our laundry facility has two things that most laundries do not have, soft water and ozone.  With soft water, your clothes will be softer and you'll feel the difference.  With our ozone water system, our ozone will disinfect and sanitize your clothes.  Ozone kills 99.9% of all viruses and bacteria and works best with cold water.  Washing in cold water makes your clothes last longer and will keep your clothing from fading.  In addition, ozone softens your clothes, gives them a fresh smell and even helps them dry faster.
We are a Members Only laundry facility.  To inquire about becoming a Marco Polo Laundry Member please Call (408) 345-3279 and leave your Name and Phone Number, and one of the owners will call you with membership availability.  No walk-ins will be allowed without a Membership.
We are fully attended so whatever needs or questions you may have will be handled.  Your loyalty card works as a restroom keycard which insures that our restrooms are used by laundromat customers.